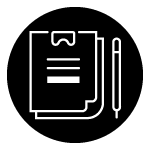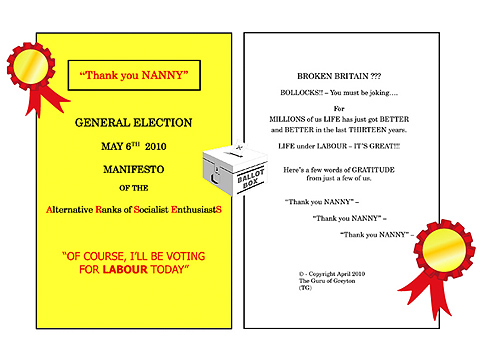 Here it is, another laugh! Our new book, that helped get rid of that
disastrous Labour government!
"Thank you Nanny, could make you laugh til you cry –
but if you care about Britain, it could make you weep!"
Problems? Worries? Credit Crunch?
Lighten up. Have a good laugh!
IT'S TIME FOR FUN!
Escape to the hilarious, wild and "whacky", hardcore world of
"Big Ben" Shaw OVBE*, his hot, horny, oh so cool shag buddy
Madeline Cowleigh and his crazy friends, the crude, lewd and very,
very rude co-members of the IPHC*
Join Jabba Thompson, Little Lennie, Ferret, Deppo, Tripod,
Commander Curt, Brigadier Hardcastle, G-Spot, Chief Shagger,
Bell End Boy, Stuporman and Top Gun.
Meet their guide and mentor, the charismatic, enigmatic, iconoclastic.
politically incorrect, risk-embracing old rebel, fitness supremo,
challenging philosopher – the shadowy, solitary Guru of Greyton.
Discover his unique approach to Superior Fitness, Vibrant Health,
Mind Power, Motivation, Communication, Attraction and Persuasion.
Change your life for the better, for ever!
Sex obsessed, these guys are all mad or bad – or both. Learn their
salacious, frequently scandalous, occasionally shameful, often shocking,
sometimes perhaps even solid sexual secrets as they put it about,
"end away", endlessly. They'll do anything to get laid.
Although heavily disguised here, each one of them is living amongst us now.
Their stories, insanely unbelievable as many are, have actually happened. These tales are true…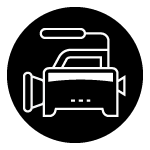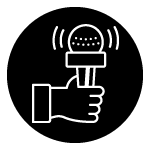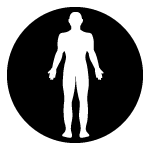 Medical Information " - Yeah Right!"